JA Par for the Kids Golf Tournament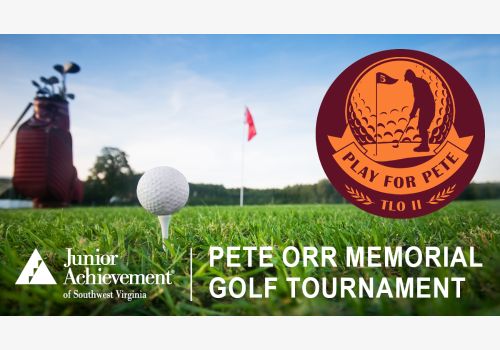 Play for Pete
Event Completed!

When: Tuesday, May 25, 2021
Where: Roanoke Country Club
Time: 11:30 AM EST
Pete Orr Memorial Golf Tournament

September 10, 2019 was a very sad day for the family of Pete Orr, a JA board member who was taken away from all who loved him dearly and those who worked beside him. The void left by Pete is indescribable and so to sustain the memories of Pete's dedication to his family and to young people it is only fitting that JA will hold the annual JA Par for the Kids Golf Tournament in his memory. We hope that you will join us as we remember Pete and his love for golf while supporting youth in Southwest Virginia.
Need More Information?
For more information about this event, please
contact us!